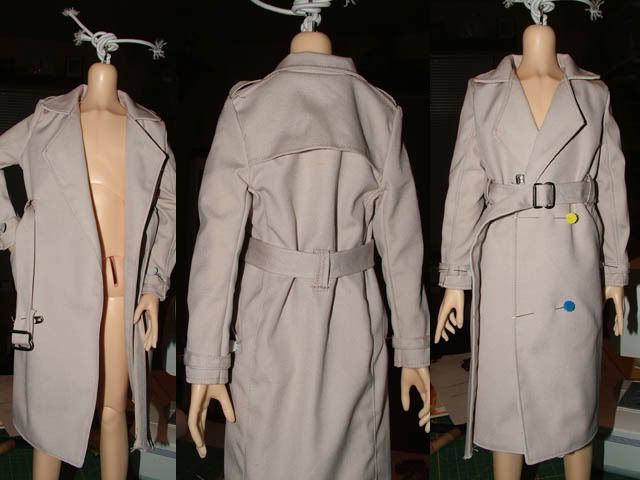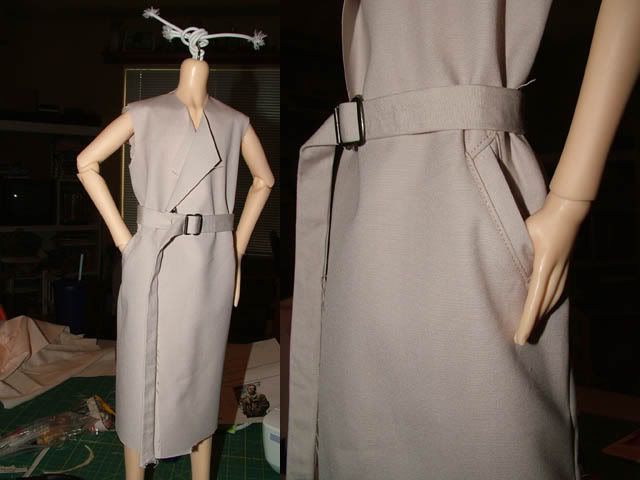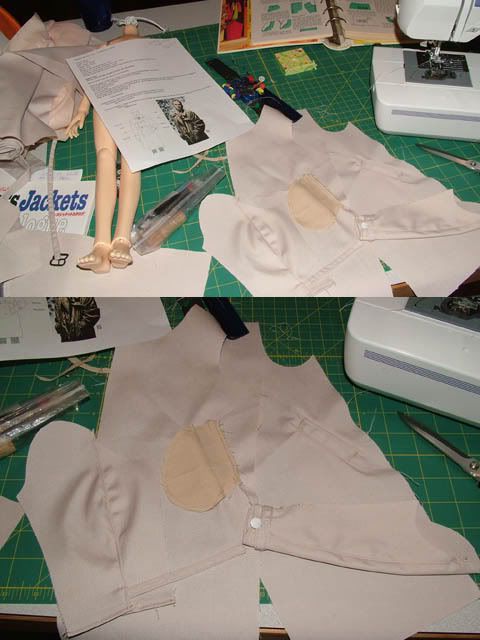 So... This week I've been slowly working on a commission to make a highly detailed trench coat. Looking at it this morning all scattered across my desk was a bit daunting. I had to learn how to set in a new style of pocket and figure out how I was going to do the strapping on the wrists. I decided to just dive right in and do the sleeves first. They came out great and that got me pumped and ready to do the rest of the jacket. I got out the good ol' Better Homes And Gardens Vintage Sewing Book and looked up instructions for making the new pocket. It had the best photos and the pockets turned out great!! By this time, I was getting really excited about this jacket. After picking up my daughter from school I started putting in the collar and assembling all the parts that were strewn across my desk. It was still looking really rough until my hubby came home and watched out girls for an hour or so while I put in the lining and did some detail stitching. It's not quite finished yet. I still need to put in the two rows of buttons down the front, add snaps or buttons to the sleeve straps. And, I have a bit of hand stitching on the lining inside the jacket. I should be able to finish up tomorrow.... hopefully. There's no school tomorrow... so I never know how much work I'll actually get done.
First picture: How it looked after I finished up tonight.
Second picture: Trench on the doll to test fitting.
Third picture: my messy desk and the pocks and sleeves almost finished.